Arinagour Inver Feusag @ Slanjavah
Arinagour Inver Feusag @ Slanjavah Born 01/8/95 Died 12/03/2008
Breeders K. & E. Black
SIRE CH. Potterdale Chancellor
DAM Frangee Falderal @ Arinagour
Black & White Dog Known as Bob
Bob came to us from Arinagour Kennels, he shares the same dad as Cassie and is a loving cuddly boy. He insists on sitting on your knee at least twice a day.
He did really well in the show ring as a pup and every one had high expectations for him, unfortunately only one testicle descended and following the advice of my Vet he was neutered in order that he did not develop cancer.
According to the Kennel Club he can be shown, and yes he still is, he usually gets placed, and loves to strut about the ring as though he owns it, giving a command performance.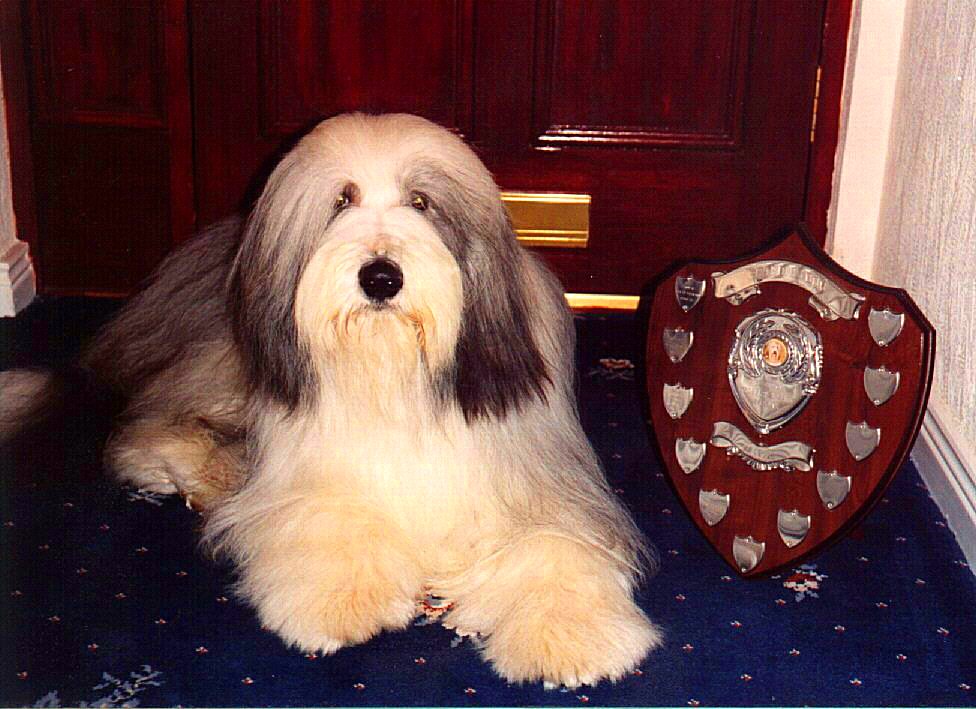 Bob spends a lot of time on the hills with Jim climbing Monroe's in Scotland and Ireland. Jim says he only takes him as a safety measure in case he gets lost, his barking can be heard for miles.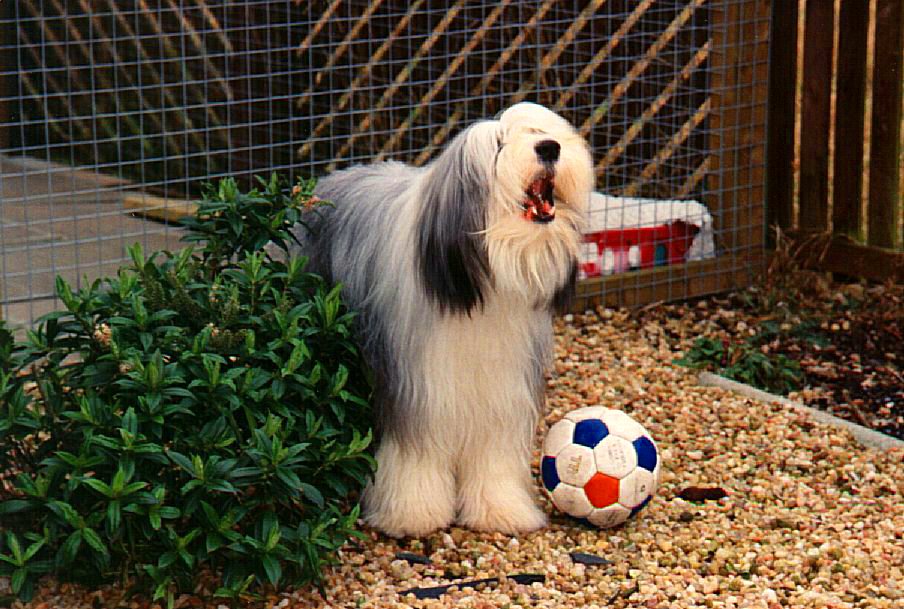 His highest Munro so far is Ben Macdui at 4295ft/1309m.
His love are sleeping, original Martini dog when it comes to sleeping - any time, anywhere - football follows close behind, where Cass has a collection of soft toys Bob has a collection of footballs - which doesn't do the garden any good, but he is happy
Heaven for Bob would be doggy football and beds on the top of any Munro while "slapping" everyone in sight with his tongue.
Please check out the following pages and find out more about our Beardies past and present. Some pages are still under construction.
About Us Cassie Ben Results Photo Gallery