Midlodge Maisach Don Cu
Midlodge Maisach Don Cu Born 2/11/80 Died February 1981
Breeder R. & M. Simpson
Sire Lochbarra Brown Bobby
Dam Sheldawyn Blue Twilight
Brown & White Dog Known as Don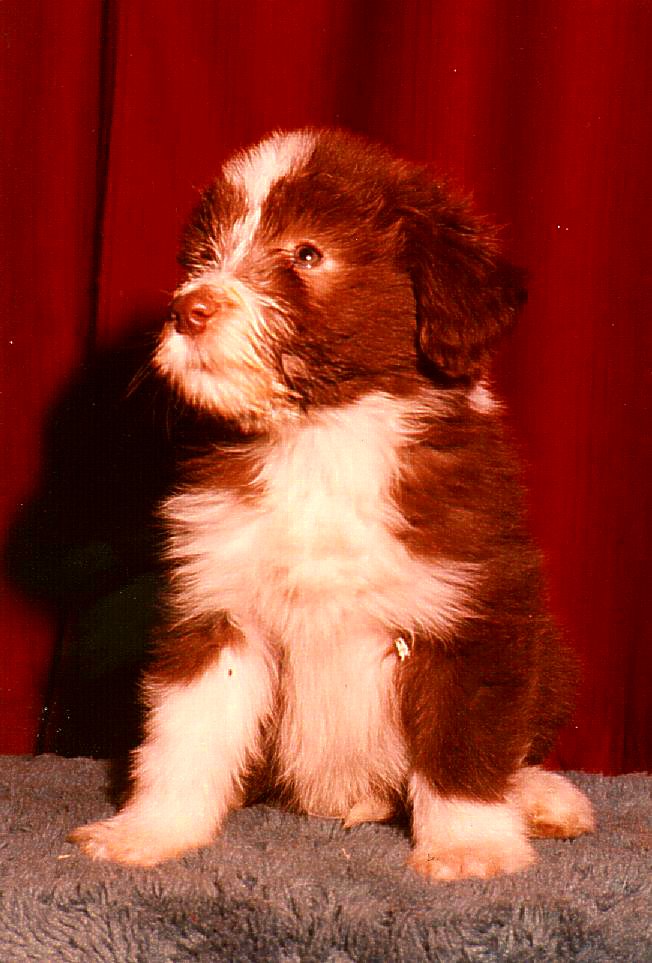 Don was our first brown Beardie. He arrived after Michael our first and only offspring. I was working part-time, night shifts in the local maternity hospital.
Don unfortunately and unknown to ourselves had eaten a baby bath sponge. By morning he was really ill, our vets were great, operation was a success but alas Don never came out of the anesthetic. We were shattered – he was only 12 weeks old.
I am now fanatical about what pups play with and what is left lying about!!!!!!
Please check out the following pages and find out more about our Beardies past and present. Some pages are still under construction.
Home Gibeach Fru Dealas Cassie
About Us Bob Ben Results Photo Gallery