Midlodge Moonlight Sonata
Midlodge Moonlight Sonata Born 2/11/80 Died May 1990.
Breeders R. & M. Simpson
Sire Lochbarra Brown Bobby
Dam Sheldawyn Blue Twilight
Slate & White Bitch Known as Dealas
We got Dealas when she was 8months old, she was Don's litter sister, and was being re-homed "didn't get on with the children".
Well obviously we went to check her out, as Michael was still very young. We saw a very frightened chastised Beardie who was afraid of, children, men, leads, and cars… Of course we took her home.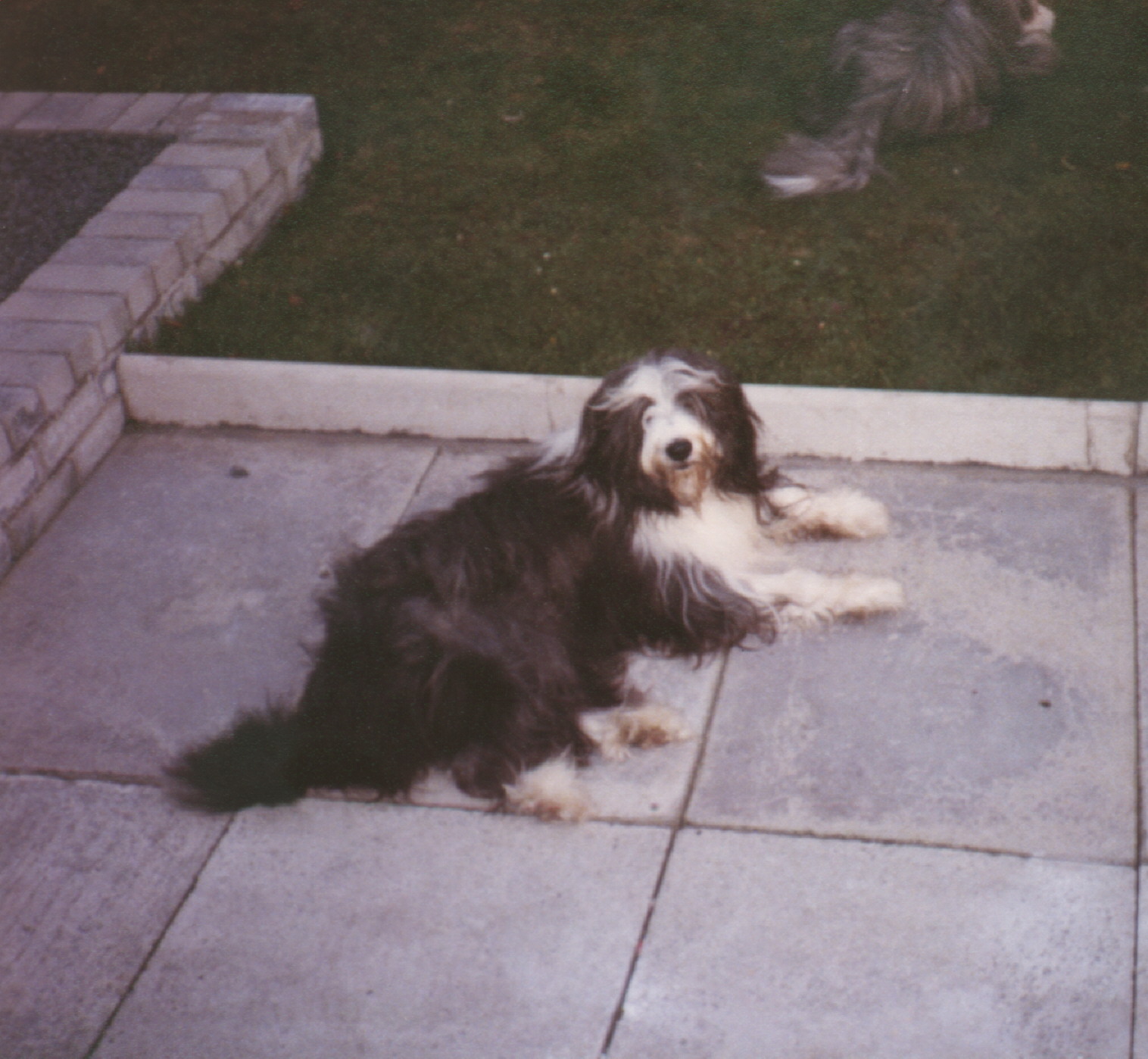 After extreme helpings of TLC she turned out just fine, did well in the show ring, and for the next 11 years wherever Michael went Dealas went, best friends to the end.
Please check out the following pages and find out more about our Beardies past and present. Some pages are still under construction.
About Us Bob Ben Results Photo Gallery